FAQ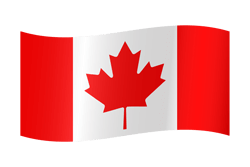 Now in Canadian Dollars!
Jack Webb's 'Joe Friday' character on Dragnet typically used the phrase "All we want are the facts, ma'am". He actually never said "Just the Facts, Ma'am".
We're fairly certain he also never said "Just the FAQ Ma'am".
But let's say for argument sake, that he was still living and visited PICS 4 LIFE for the first time and needed a few questions answered.
He might be heard to utter "Just the FAQ, man!" And if he did, he'd find it right here, just as you did.
A FAQ is a living document that will be updated from time to time as you email questions which have not yet been covered.
Ladies and gentlemen, the FAQ you are about to read is true. Nothing has been changed to protect the innocent.
Question 1: What product (s) does PICS 4 LIFE offer?
Answer: PICS 4 LIFE offers original vintage magazine advertising pages. We sell them either framed or unframed. Many of the advertising pages are one of a kind and therefore supply is limited of any one particular Advert. We will do our very best to help you find that special page for an upcoming birthday, anniversary, or personal keepsake. Send an Email to: customerservice@pics4life.net with any special requests.  
Question 2: Are all the print advertisements you sell original?
Answer: Yes, as original and real as the day they were printed. With perhaps some  minor discoloration due to age. Just like me!
Question 3: How did you come up with the idea to offer original vintage magazine adverts online?
Answer:
We're selling original vintage magazine adverts online? Ahem...of course we are and in person as well. As a matter of fact that's how it all began. To get the full story, please read
About Us
. 
Question 4: How long have you been in business?
Answer: We've been selling in person, car shows, various sporting functions and charity events since December 2015.
Question 5: Will you sell your advertising pages framed as well as unframed?
Answer: We sure do! Starting from $49.96, you can have your favorite ad page beautifully matted and framed.
Question 6: How much does it cost to ship an unframed page? A framed Page?
Answer:
It's a tough question to answer because it depends on where you're living or want it sent. We've chosen Canada Post as our carrier of choice in order to keep shipping costs to a minimum but still receive excellent service. Wait a minute. I've got an idea, check out our
Shipping Guidelines Page
for more details.
Question 7: How are the advertising pages packaged for shipping?
Answer:
We package each unframed page (up to 5) in a shipping tube and your framed pages (one per box) are wrapped in bubble pack and packaged in a custom box designed for added strength and integrity. We package each framed advertisement in bubble-wrap and then place it in an end-opening box Please see the
Packing Details
page for more details.
Question 8: What is your return policy?
Answer:
We want to ensure that you're completely satisfied with every aspect of our service. If a concern arises that may warrant a return, please see our
Refund Policy
for further details.
Question 9: How is our personal information protected? Do you have a privacy policy?
Answer:
It's important to protect your personal information and we take the responsibility very seriously. Although no method of transmission over the Internet or electronic storage is 100% secure, we follow all PCI-DSS requirements and implement additional generally accepted industry standards. Please see PICS4LIFE
Privacy Policy
page for further details.
Question 10: What payment options do you provide?
Answer: PICS4LIFE only accepts payments through major credit card companies. Those companies are Visa, MasterCard, and American Express. We will be looking at providing other payment options available in the future; PayPal, Bitpay, Coinbase, etc.
Question 11: Wow, you have a ton of inventory! What's the best way to locate what you're looking for?
Answer: There are a variety of ways to search our inventory. It depends on what you're looking for and for what reason. For example; if you're looking for a special day, month, or year, we recommend that you search using the "Search Box" located in the upper right-hand corner of every page. Otherwise, you'll find a variety of ways to search by using the drop-down menu within each of our many Collections. The menu can be found on the right-hand side of the page just above the beginning of each collection's advertising graphics. Once you locate the drop-down menu, you can search by Date, new to old, Date, old to new, Price, low to high, Price, high to low, Alphabetically, A to Z, Alphabetically, Z to A, Best Selling, and Featured.