Frame Information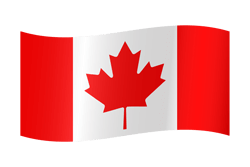 Now in Canadian Dollars!
No one likes to be framed. Just ask Roger Rabbit. 
But we sure would like the opportunity to frame your favorite vintage advertisement and/or front cover page.
Our frames are made of a composite material with a flat black finish. Your page will be mounted with a cream matte and protected by a sheet of glass. Double page ad frames are of similar material and color except that the protective sheet is plastic.
Frames can be displayed horizontally or vertically and come with all the turnbuckles and d-rings pre-attached.
All you have to do is supply the nails! And a hammer too I guess . Unless you want to use the heel of your shoe.
We then wrap each framed page in bubble wrap (ahhhh, bubble wrap) then place it in an end opening box for shipping. Please, only ONE framed advert per order.
Click here for more Packing details.
Full Framed Life Magazine Advertising Page
Detail of Full Framed Life Magazine Page
P.S. Before you go, I want to share one of my favorite movie quotes with you. It's from the 1946 film-noir classic, The Dark Corner.
"I can be framed easier than Whistler's Mother". Spoken by Bradford Galt as played by the immortal Mark Stevens.