PICS 4 LIFE Pricing Policy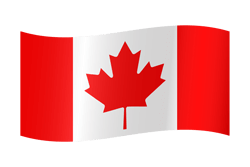 Now in
Canadian
Dollars!
They say the best things in LIFE are free. And while that may be true, we still need to create a value for the products we offer.
The next best things in LIFE are priced* as follows:
General Advert Pages - e.g. pages found in the Home Entertainment, Tobacconist, and Automotive Collections etc. are priced from $9.98 for unframed to $49.96 for framed.
Cocktail Lounge Collection - Priced from $10.98 to $50.96 for framed. The Cocktail Lounge Collection is a wee bit more per page due to their scarcity and popularity.
Beer and Wine Collection - Our Beer and Wine Collection is priced same as above for the same reasons.
Auto Mall Collection - The automobile pages price see a slight increase due to popularity and our ability to research and locate each original advertisement. TIME is money. Not a lot, but still a tiny bit more. The Auto Mall Collection is priced from $11.98 to $51.96 for framed.
Both Sides - Priced $12.98 to $52.96 framed. This is an interesting Collection. Both sides have an advertisement that will appeal to different a group of purchasers for a variety of different reasons. On one side a car advert. The other side, an advert for Men's Wear. We suggest a dual-sided glass frame (please see our Frame Section) . This way you can display either side depending on your mood and circumstances. 
Double Pages - Now here's an entirely different creature. Each original advertisement will not be just a single page, but a full double-sized page! Double the pleasure for just slightly less than 50% the price of two single pages. Double Pages are priced at $14.98 for unframed and $99.96 for framed. Ninety-nine dollars and 96 cents for framed! Really? How come? Our frame cost rises substantially and our labor skyrockets as a double-framed advertisement is crazy complicated to frame. 
 LIFE Covers Collection - Covers are the Holy Grail for collectors and require  their own pricing category. Any non-celebrity LIFE cover is priced at $15.98.  Now, this is where things get interesting. Once we offer Celebrity LIFE covers  we  need to increase the price to $19.98. These Pages/Covers are  extremely  rare  and highly coveted. Then we enter the Superstar and Rare pricing category  for  the Beatles, Marilyn Monroe, and major world events. e.g. Kennedy  Assassination, moon landing etc. Now you're looking in the $25.00+ price  range.  Of course, the LIFE covers are all suitable for framing for an added  $39.98.            
I believe this pretty much covers it all. As far as pricing is concerned. 
* All prices on PICS 4 LIFE website are in Canadian Dollars unless otherwise stated.