Shipping Guidelines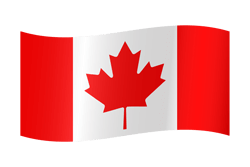 Now in Canadian Dollars!
After hours and hours of exhaustive testing, comparing prices, and delivery options we are happy to announce that Canada Post has become PICS 4 LIFE's official carrier.
All the other guys were checked out (you know who we're referring to) and found that Canada Post could offer you the best rates. 
We tested the rates from Port Moody B.C. Canada to many North American destinations including, Los Angeles, Ottawa, Miami, Toronto, and even Dallas Texas, just to name a few. And guess what? Canada Post always came out on top. 
Shipping rates can vary from $11.23 for an unframed advertising page and $12.15 for a framed advert.
Shipping rates shouldn't keep you from owning a piece of your history. 
Packaging Limitations
Unframed: We allow up to five (5) advertising per tube. Please see above. Any more than five pages will be rejected and we will ask you to reorder.
Framed: We limit each order to one (1) framed page per order. Please see above. If you wish to order two framed adverts please place an additional order.
Mixed unframed and framed: We cannot combine shipping for mixed orders. Example: One framed and two unframed. Please purchase the two unframed  prints on one order and the framed purchase on a separate order.
Weight Limit
We all struggle with our weight from time to time. The Christmas season comes to mind. We're no different at Pics 4 Life. We're required to limit the maximum weight of our framed pages to 2132 grams per order. How do you like that for exactness? 
So please ensure when you are ordering not to try to cram two framed pages into one box. Only one framed advert per box please. 
Arrival Time
We will endevour to ship as quickly as possible, but due to unknown volume levels it's a tough call as to when you'll receive your order. One nice option is your ability to track your order once it's placed. 
We usually ask you to plan up to three weeks for delivery. 
Framed Package Sizes
Single Page Advertisement

- Frame Size: 20" by 16" Custom Shipping Box Size: 23" by 2.5" by 19"

Double Page Advertisement - Frame Size: 26" by 20" Shipping Box Size: 30" by 5" by 24"

Half Page - Framed Size: 15" by 12 Shipping Box Size: 20" by 3" by 14"
Unframed Package Sizes
All size advertising pages are shipped in a 12" by 3" diameter mailing tube. Up to five (5) pages per tube.
 Are you a shipping package nerd and need more information? Then here's more.